The Bone Idol Story
Bone Idol - Born In Brighton
Healthy, happy and fabulous, in that order is the mantra of Bone Idol, a dog grooming training provider,
a dog grooming salon with all the right differences, a pet shop with natural treats and curated collections of dog beds, collars, leads and dog products and their own healthy dog food from Brighton & Hove, East Sussex. All supported with a website hub for pet parents and dog groomers across the UK.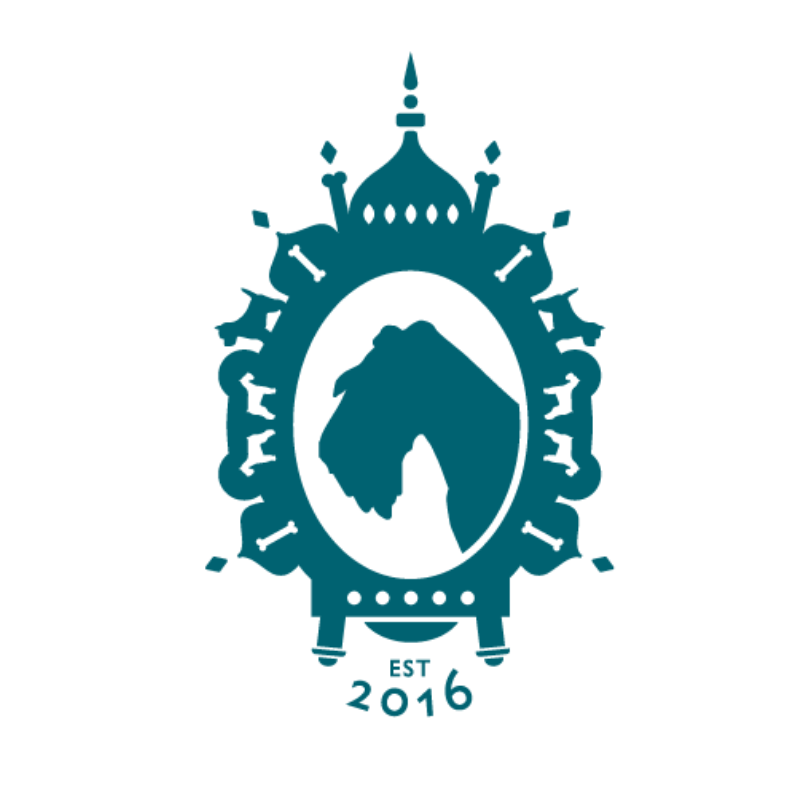 The seeds of Bone Idol were planted when then-yoga teacher, Jon Clark and PR Consultant, Scott Learmouth moved to Brighton from Essex.
The couple were surprised that they were struggling to find a creative, luxurious and skilled groom for their dogs, Krystle and Blake the labradoodles, anywhere in the city.
Eventually, after getting several recommendations, Jon and Scott found dog groomer Ben Thorpe and his business Diamond Dogs.
A life-long dog lover and rescuer Ben had previously worked giving human haircuts at Toni and Guy, but soon switched to his passion of dog grooming and made it into his full-time work.
Ben's professionalism and stylish cuts impressed Scott and Jon and they soon became firm friends and not just customers.
The trio had chatted about going into business together, but Jon and Scott had never run a retail company before.
The inspiration and push to take the plunge finally came in May 2016, when Jon and Scott went on holiday to Columbia with close friends, when they met a hotelier who had done just that.
Scott said: "It was an amazing hotel, and he'd just walked down the beach, saw a plot of land, bought it and built a hotel in Columbia! And he was a guy from Miami.
"He was saying how much he loves be entrepreneurial, and that sometimes you just have to take a risk.
"It was really inspiring! Anyway, we got drunk on a few bottles of Rose and we texted Ben saying 'you know what, we've just got to do this and open the grooming parlour'. He texted back and said 'that's amazing, I'm free next Saturday!'"
As luck would have it there was a shop for sale in Brighton's St James' Street that was an existing grooming parlour and pet shop.
So by the time the Saturday meeting came around Scott and Jon has already expressed interest in the premises and it was all systems go!
Scott said: "We got really excited obviously, and the following weekend Jon and I went and met the owners of the existing business and said yes we want to buy it.
"We agreed a price and basically a month later we owned the shop!"
Scott, Jon and Ben knew that they needed their luxurious and ethical brand to stand out, and be able to offer a service and products which would match.
The first step was getting the branding right, setting up the shop, and finding a team which were enthusiastic, kind and hard-working.
Scott said: "It was quite a nerve-wracking time, we were all sitting round the table talking about what we wanted it to be, how we could be different.
"The more corporate names in the industry were servicing customers with very much a more supermarket-esque quality, and we knew that we didn't want to do that.
"Ben has lots of experience and he knew how he would like the animals to be treated and how the environment in which they are groomed in should be.
"We as pet owners have our own set of values around what we want our dogs to experience when they go in, and when it comes to the product Ben's obviously got so much experience of this too with his rescue dogs and we sat down and talked about the kinds of things we would like stock. Things that were stylish and elegant but practical and functional too.
"Those rules that we established in the very beginning have stood us in good stead."
He added: "It's about what we would expect for our own dogs. The things we want to know are that all the dogs are going to be healthy and happy, we don't want them to be locked in cages, we don't want them to be there too long waiting around, we don't want them to be at risk of them being bitten by other dogs, we want whoever is doing the grooming to be taking really good care of them from start to finish and them love it."
The grooming parlour's huge window into the shop shows ultimate transparency, and anyone walking past see the love and care that groomers put into every treatment.
Inside, the salon was given an equipment overhaul including state-of-the-art adjustable baths and tables to accommodate all sizes of dogs.
We aim to minimise waste and work hard to the principles in our sustainability statement which forms part of the Bone Idol Philosophy.
---
Finding The Perfect Products For Your Dog
Bone Idol is also a shop, and when it came to products the trio decided that they did not want to stock anything that they wouldn't be happy giving to their own pets.
Rawhide was out straight away and a healthy natural deli of 'pick-your-own' snacks added, and new toy lines were brought in which encourage natural play styles for different doggy personalities.
A lot of work has also been put into working to secure exclusivity in stocking various lines, including a lead and collar range by the brand Dogs and Horses which is stocked exclusively by Bone Idol in the Sussex area.
Jon said: "We have an essentials range which is basically people coming off the beach having lost their dog's lead and need something quickly and cheaply. That has happened more than once!
"This is a better quality that you would get from the supermarket but is around the same price.
"The central thought was that we want to target pet parents, people who see their dog as an absolute part of the family."
He added: "We set out to try and find loads of different companies that were unusual and high quality, to stock in the shop.
"The week before we took the shop on, it just so happened that the largest pet industry trade fair was happening in Germany.
"So Ben and I went and spent three days walking around Europe's largest trade show, there were nine or ten halls and it took about two hours to get around one!
"We learned so much in those three days about product and about sourcing and about the difficulties of getting things in from different countries. We came away knowing so much more and ready to start the business."
As the business has grown Bone Idol has worked with local and national companies to ensure that they can offer bespoke and unique products too.
From Bone Idol customers can order made to measure and customised collars, harnesses and leads from Dogs and Horses, as well as customised Cosy Dogs harnesses. In the case of Cosy Dogs, Bone Idol is the only retailer in the country which is allowed to customise their product.
The work is done by Brighton-based designer Vivienne Nicholson, who also collaborates with Bone Idol each season to produce an exclusive range of on-trend accessories.
Celebrating Brighton In Our Brand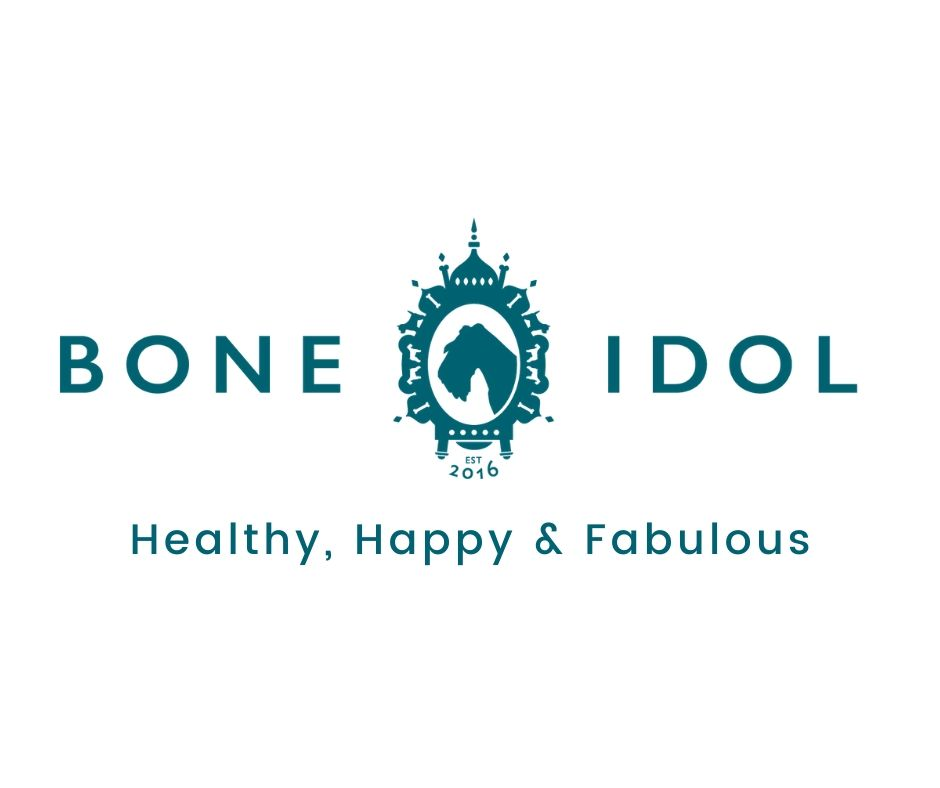 As the business has grown Bone Idol has worked with local and national companies to ensure that they can offer bespoke and unique products too.
From Bone Idol customers can order made to measure and customised collars, harnesses and leads from Dogs and Horses, as well as customised Cosy Dogs harnesses. In the case of Cosy Dogs, Bone Idol is the only retailer in the country which is allowed to customise their product.
The work is done by Brighton-based designer Vivienne Nicholson, who also collaborates with Bone Idol each season to produce a range of on-trend accessories.
In preparation for the launch Scott and Jon commissioned a graphic designer to work on a logo which would encapsulate all the shop's values, and their love of the historic city of Brighton.
The shop's logo is a Victorian-style cameo, a schnauzer surrounded by a frame which is made up of a Brighton Pavilion silhouette at the top, and a Brighton Pier silhouette at the bottom.
Diamonds are also featured in the logo as a respectful nod to Ben's previous Diamond Dogs grooming business.
Soon customers were flocking to the shop, and Bone Idol both in-store and online is a one-stop place to be if you are a dog parent. We love our customers and their enthusiasm and support they have for our business and team here at Bone Idol.
This was demonstrated perfectly very recently when the shop was forced to close its doors on the outbreak of coronavirus in the UK in March 2020.
When lockdown eased and groomers were allowed to open again, the shop was inundated with hundreds of phone calls from regular customers eager to get their beloved pets pampered and looking fabulous again, messages of support and even offers to help out!
"We would not be here without our wonderful customers and we are grateful every day for the continued support. We are always surprised how much they love to share their dogs grooms on social media and try to feature as many as possible on our own Instagram channels."
The Bone Idol Academy & Dog Grooming Qualifications

At the new Bone Idol Academy in Hove, Helen and the team are currently offering level three dog grooming courses over 5, 15 and 30 days including a diploma course all from the Ofqual regulated iPet Network.
We try to accommodate all each student's needs and requests to fit around their lifestyle meaning it is possible to complete the course between 1 to 5 days attendance per week.
Currently our bookable course days run Monday to Friday and start at 9:00am and finish at 4:00pm subject to availability and depending on the breed of dog etc.
To secure your place on any of the courses, we do require a deposit. We also offer some payment plan options. Full details of these are available on our website or by contacting us.
Finally, we have a dedicated section on our website for the academy, full of information on the courses, facilities, qualified and experienced tutors, and our wonderful students too. We also offer a level 3 canine emergency first aid course in a day and plan to add more courses as they become available.
The website, www.boneidol.co.uk, is also a big part of the brand and offers much more than simply an online store.
Our website contains puppy advice, expert guides and articles on hot dog-world topics, as well as the new Human Idol, Love Letters, where real-life dog owners with a story to share, such as legendary music journalist Kris Needs, share their heart-melting and inspirational accounts.
Bone Idol has also branched out into the world of dog food by creating their own high quality and healthy brands, Bone Idol Healthy Dry Dog Food (17 varieties) and Nora Nose Best Cold Pressed (Two Flavours). These are both exclusive to Bone Idol and are available in store and online.
The newly launched Nora Nose Best range of healthy cold-pressed food was inspired by one of the shop's most eye-catching customers Nora the Labradoodle, who features on all of the branding.
Scott said: "We will never sell you something you don't need, so the site is also a hub for all things dog and had an extensive set of guides and resources for our customers and other dog-lovers too. From new puppy guides to play styles, from grooming to what is in your dog food?
"We feel like this a defining moment for Bone Idol, we are exactly where we wanted to be when we were sitting around that table back in 2016. It's been quite a journey, it hasn't always been easy, but we have a great team. Now is the time to build on all of that and the sky is the limit.
"It's just as exciting now as it was back when we started and we wouldn't have got here without all of our wonderful customers."
Find Out More About Bone Idol Here