Love Letter | Kris & Jack
Legendary music journalist and author Kris Needs has seen it all. From rock 'n' roll tours with the likes of The Clash, Blondie and Motorhead, to doing the last ever interview with Bob Marley, there's no point in music history from the past 50 years that Kris hasn't witnessed front and centre. As an editor or writer for a slew of magazines Kris has secured his legacy.
But nothing prepared him for what would happen when his beloved dog Jack came along.
Writing this piece exclusively for Bone Idol, Kris shares his moving story…
From the age of five, I'd always been a rabbit person; keeping, unwittingly breeding and drawing them on Christmas and birthday cards for family and friends.
There'd been three family dogs who I loved but my mum mainly doted on because I was always running off to gigs, before moving out when I was 21.
By that time, I'd become involved with running David Bowie's fan club, which led to running one for Mott The Hoople for a couple of years - my entry into the music business and world of rock 'n' roll! After starting my working life on the local Bucks Advertiser, a major turning point came with taking over as editor of Zigzag magazine in 1977.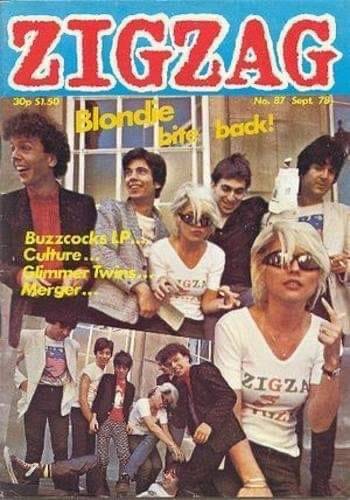 For the next five years, I was in the front-line of punk, interviewing, touring and hanging out with bands including The Clash, Blondie, Motorhead, Ramones, Sex Pistols, PiL, Siouxsie & The Banshees, Johnny Thunders & The Heartbreakers, Killing Joke and many more.
It was incredible fun going on tour with, in particular, The Clash, Blondie and Motorhead - mania every night while they became close friends. I also developed a healthy relationship with Keith Richards that could see an afternoon interview go on for two days! I also did the last interview with Bob Marley before he passed away.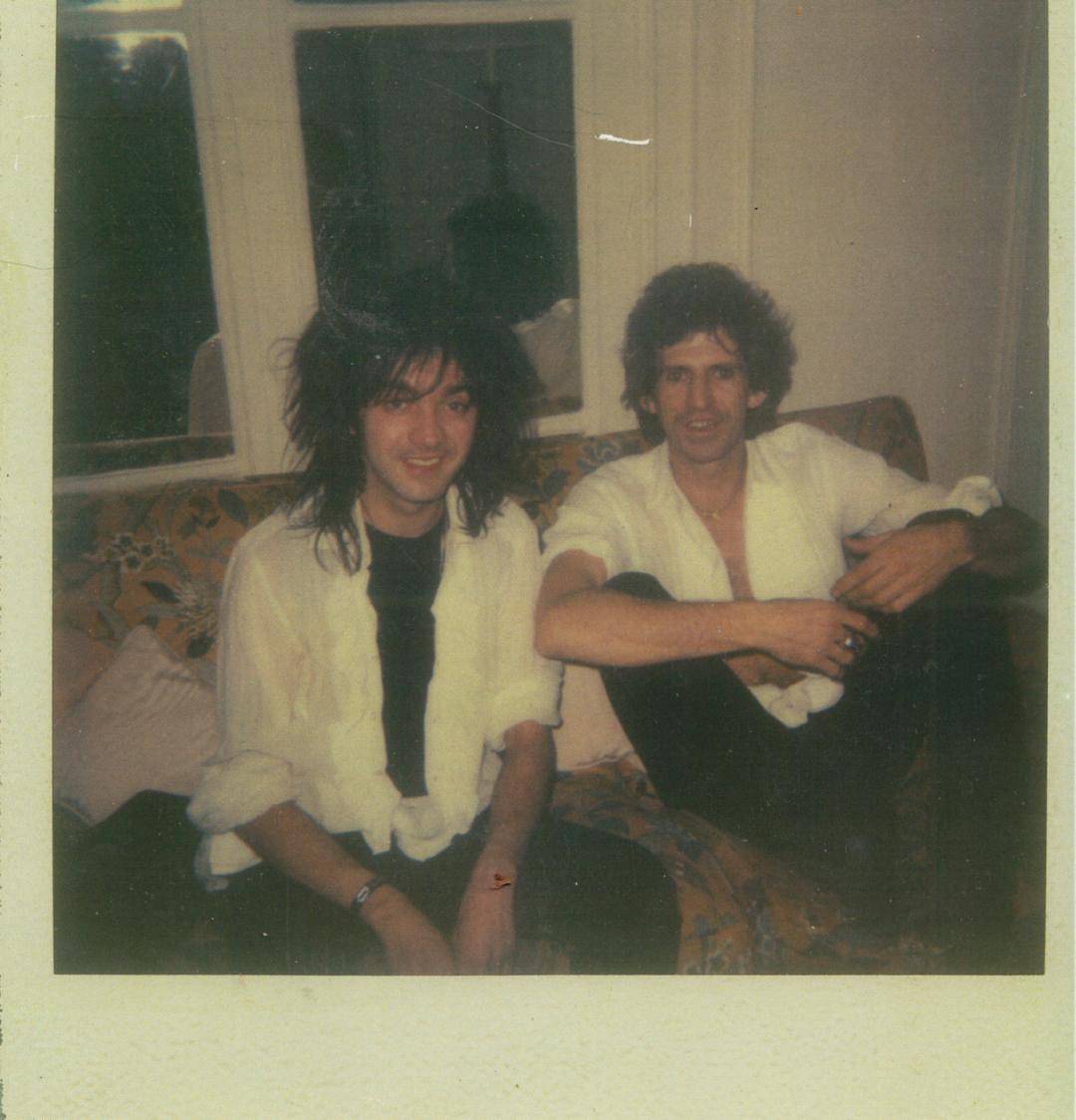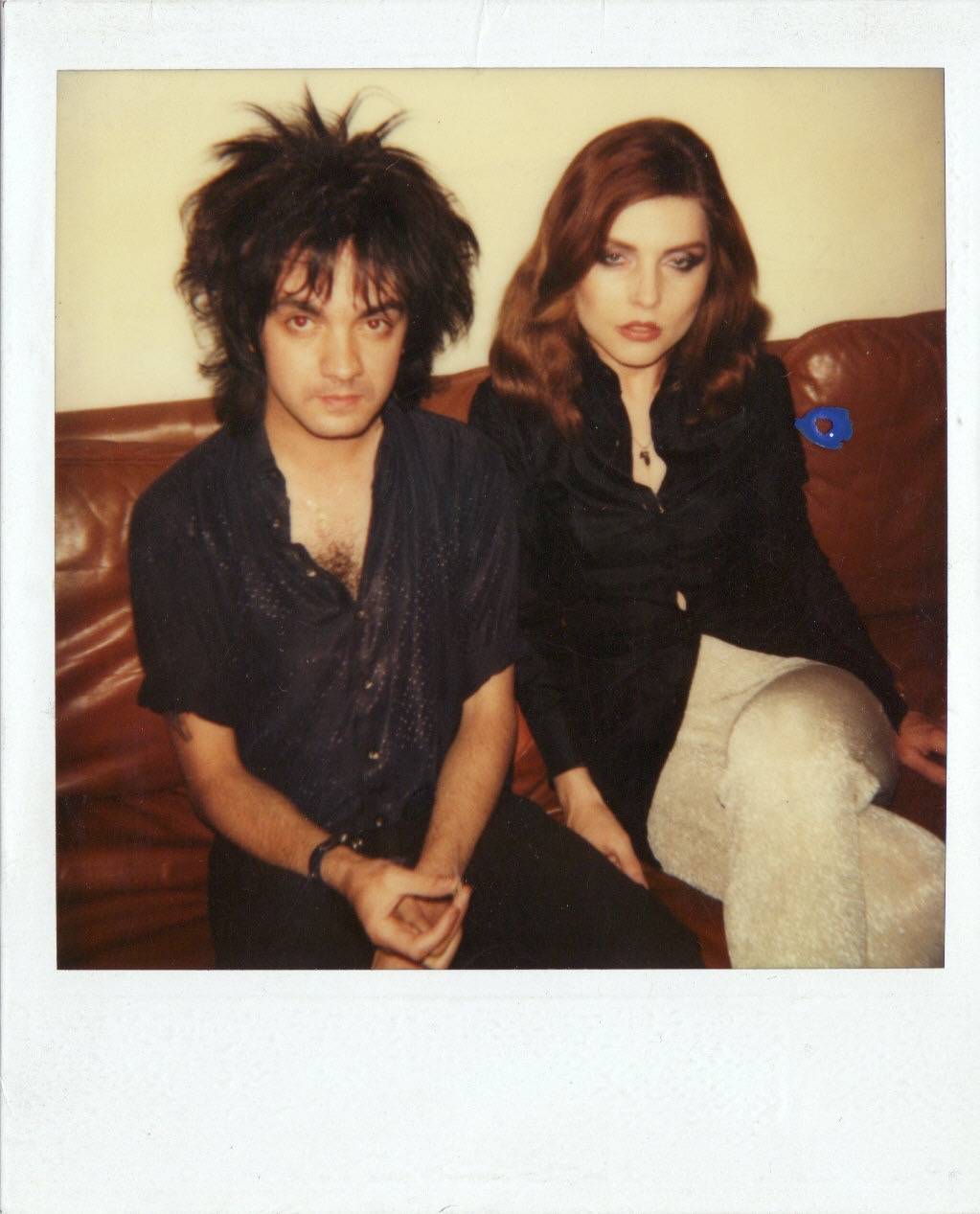 After that, I worked for various publications, including editing a teenie mag called Flexipop!, spent five years chaotic years in the danger zones of New York City, then came back to the UK and got involved with The Orb, Andrew Weatherall and the acid house movement that had erupted while I'd been away.
This led to making records with my American girlfriend Wonder, an incredible singer who saved my life in so many ways. We had a project called Secret Knowledge that released singles like 'Sugar Daddy' on Andrew and Nina Walsh's Sabres Of Paradise label. At the same time, I knocked out hundreds of remixes and recommenced the DJing I'd starting doing in the 70s, playing clubs around the world and touring with Primal Scream and Prodigy.
Life started quietening down in the 2000s when I began writing for music mags including MOJO, Record Collector, Shindig, Classic Rock, etc, and putting these experiences into books, including my autobiography then biographies of Keith Richards, The Clash, Primal Scream, Blondie and the New York Dolls. But I was still a staunch rabbit devotee - even in 2012 I had about ten!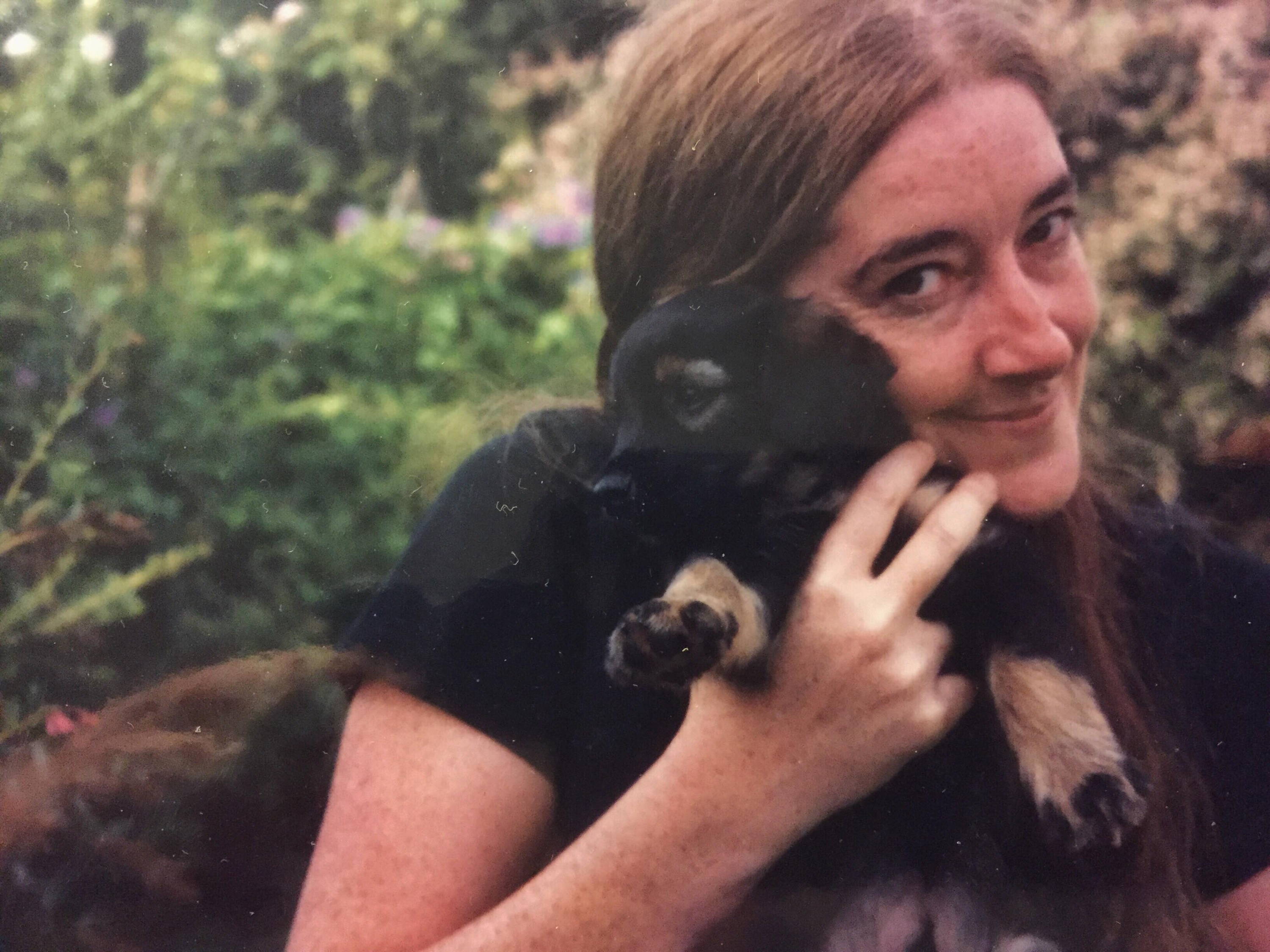 Then I met Helen, who was doing press for my Blondie book and asked if I'd do some interviews to promote it. Initially, we developed an online penpal-type relationship. I talked about my rabbits and Helen told me about her dog Jack, who she'd been given in 2004 by a lovely lady from Milan called Cecilia when she was living on Ibiza. Jack's mum Lily was a Papillon and his dad a Schnauzer and all sorts.
For many years, one of my specialities had been painting rabbits for friends, but when Helen sent me photos of Jack I instantly fell in love and offered to do his portrait. I could see he was a total character, with deeply magnetic eyes and a beautiful smile. By now, I was living in deepest Cornwall and Helen had moved to the picturesque village of Thaxted in Essex
When I'd done the painting of Jack - as a space dog because I was then writing a book about Funkadelic - we arranged to meet in Hampstead in September 2013 on one of my trips back into civilisation so I could give it to her in person. It was love at first sight and she loved the painting.
Our first proper date was a Mott the Hoople reunion show in November. It was somehow great that the band who'd played such a part in my teenage years catalysed the start of my relationship with Helen. After I missed the last train back to my mum's house in Aylesbury, she suggested I stay at her cottage. That's when I met Jack for the first time.
The first thing I noticed was the smile. It lit up his face and the room. He soon emerged as a real character who wondered what this strange new bloke was doing in his cottage. Helen told me how he'd been a handful as a puppy, wearing a lit-up collar so she could spot him roaming in the hills above the Ibiza beaches and the only dog ever to get thrown out of training classes on the island.
Now he was known as "The happiest dog in Thaxted", loving his Friday pigs ear ritual and walking by the nearby windmill.
I fell for Jack at the same time as Helen, soon drawing him on cards and trying to paint him for Helen. I'd never met a dog like this before; such a little character with his own routines and relentlessly hilarious antics. Soon a bond was forming.
When Helen started falling ill around 2016, it increasingly fell on me to take Jack for his walks and feed him, etc. He became more of my constant companion, lying asleep next to me while I was writing and doing something that made me smile every day while I nursed his mummy.
Helen told me before she passed away in Jun 2018 that she'd deliberately eased off from fussing over Jack so me and him could develop a bond (although I'd still catch them having what she called a "love-in" cuddle if I'd gone out of the room, a tradition I've upheld). During that very difficult time, I would take Jack for two or three hour walks around the Essex countryside; where we'd gone with his mummy and beyond. He was my lifeline and, as ever, demonstrated such intuition and ability to lift the spirits.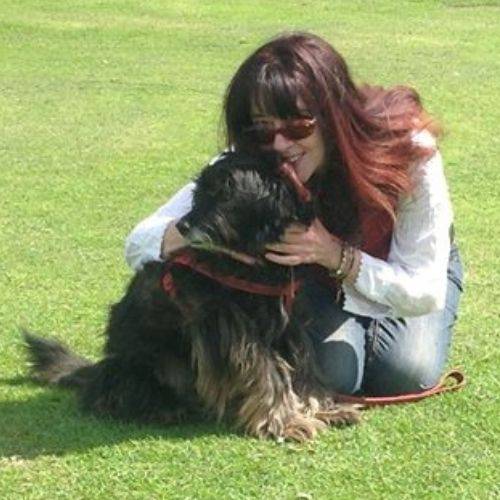 Nearly two years ago now, Jack and I came to live with my mum in the house in Aylesbury where I'd grown up. Now 93, my mum needs me now and I'm happy to be looking after her after all she's done for me (probably not the easiest task in the past!).
Although she'd met him before, she fell in love with Jack instantly, and the feeling's mutual as he spends a lot of the time lying next to her chair.
The rest of the time, Jack's with me the whole time, his walks a daily highlight. He's also made firm friends with Loftus, my last remaining rabbit; always going out to kiss him on the nose good morning and good night.
He's a remarkable dog who undoubtedly got me through the darkest days after Helen was taken away and now makes life under lockdown bearable as I protect my mum.   Words can't express how I feel about Jack but a day goes by when he doesn't send some feeling of joy soaring through my heart (I've never encountered this before with a pet or even a human, except Helen).
Although he's now 16, Jack still boasts an incredible spirit (his mum Lilly was still bouncing around at 18). His recent haircut worked wonders and, despite a touch of arthritis, is prompting puppy-like behaviour.
Jack's quite fussy with his food so I spend a lot of time (and money!) trying to find something he likes. We're looking forward to trying out Bone Idol!
Love, Kris
x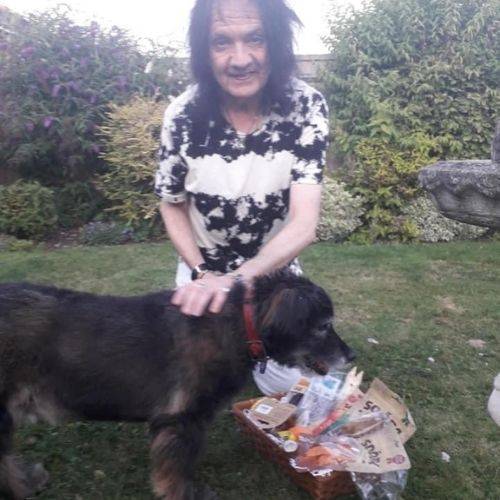 Kris' latest books Just a Shot Away: 1969 Revisited, parts one and two are out now.