Love Letter | Tom & Baggy
Baggy and Tom Are A Breath of Fresh Air
Baggy and Tom made national and international headlines earlier this year, when strapping an air pollution monitor to Baggy's collar revealed that pollution is far worse at dog height. Bagheera aka 'Baggy' is recognised as the UK's, if not the World's first air pollution monitoring dog, and is even the subject of a university entrance exam question in China!
Here, 14 year old Tom writes exclusively for Bone Idol about the unbreakable bond that helped him and Baggy do amazing things together.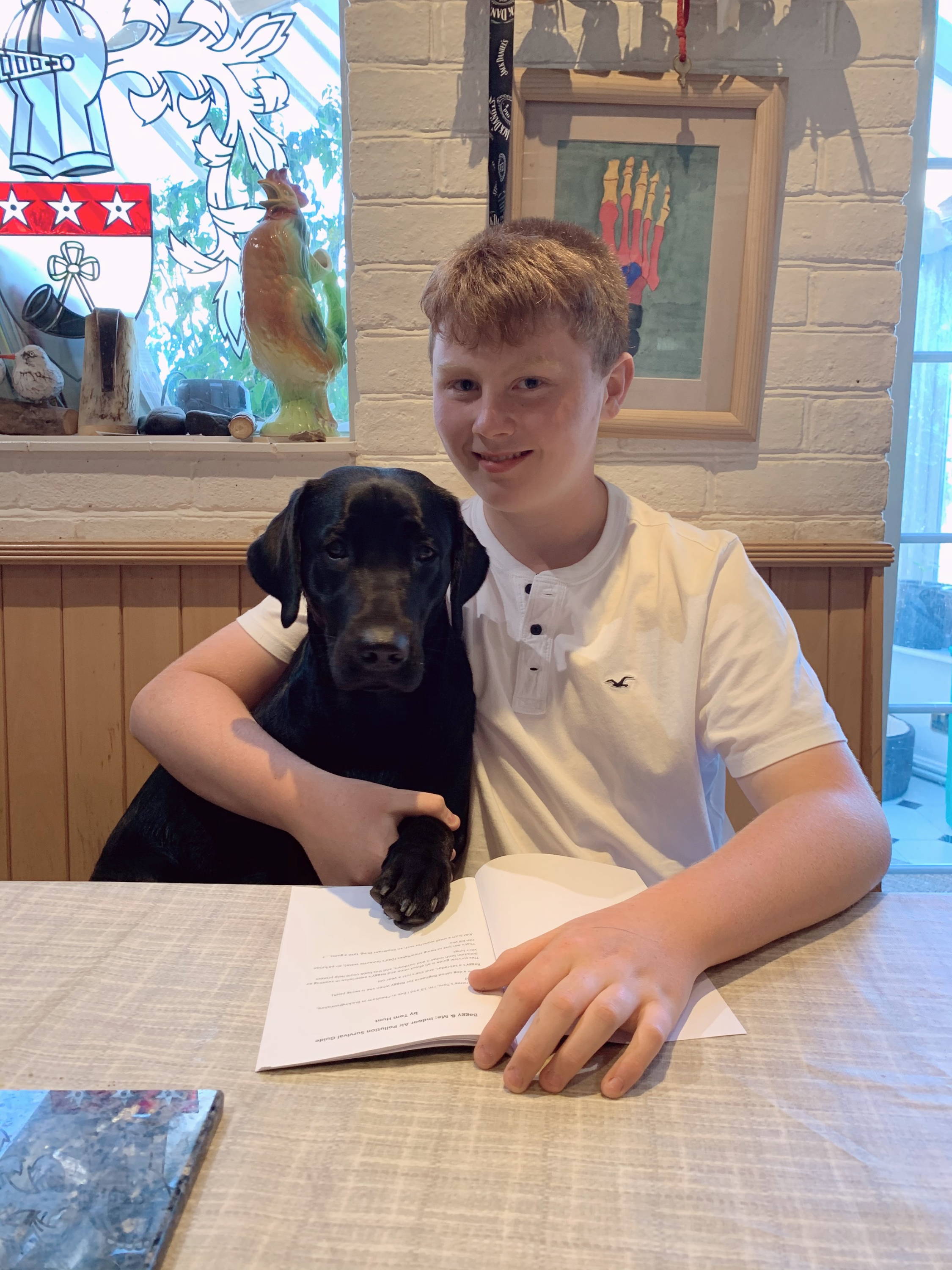 A New Dog Starts Tom's Tail
I can't believe how lucky I was when Dad asked me if I wanted my own dog, as there was already a sizeable animal population in our house. What with the three dogs, two donkeys, a pony and Nana, I did not think I would get my very own dog.
It took over a year of direct campaigning to convince my dad that I could look after my own dog, and just before my 13th birthday Dad caved in and said he would help me choose a friend for life.
Being my dad, nothing is ever easy, and after a week of looking at different types of dogs, it was agreed that a Labrador would be my perfect companion. But the only ones available for my birthday were four and-a-half hours drive away.
So, just before my birthday, early on a Saturday morning before anyone else had woken up, we set off on the round trip to pick up our new arrival. But on the road trip to get there, and about an hour or so into the journey, my dad realised that we had not brought enough money!
At first but we thought it would be OK because Dad had his wallet with him and was going to get some money out of the bank, but guess what... My dad left his wallet at home too! So, I had to text the guy at 7am in the morning asking would it be ok to make a bank transfer in front of him! Thank goodness I did, and he said yes, because that could have been the biggest mistake of our lives!
When we finally got there, we were welcomed into a nice man's house and ushered into his kitchen for a cup of tea and to meet my potential friend for life. Safely in the house after the journey, Baggy the black Labrador made a bee line straight to me and wanted to play from the first minute we met. We were told that she was the runt of the litter. Well her Mum had saved the best till last as far as I am concerned, so if you're thinking about getting a puppy, I recommend getting the runt of the litter.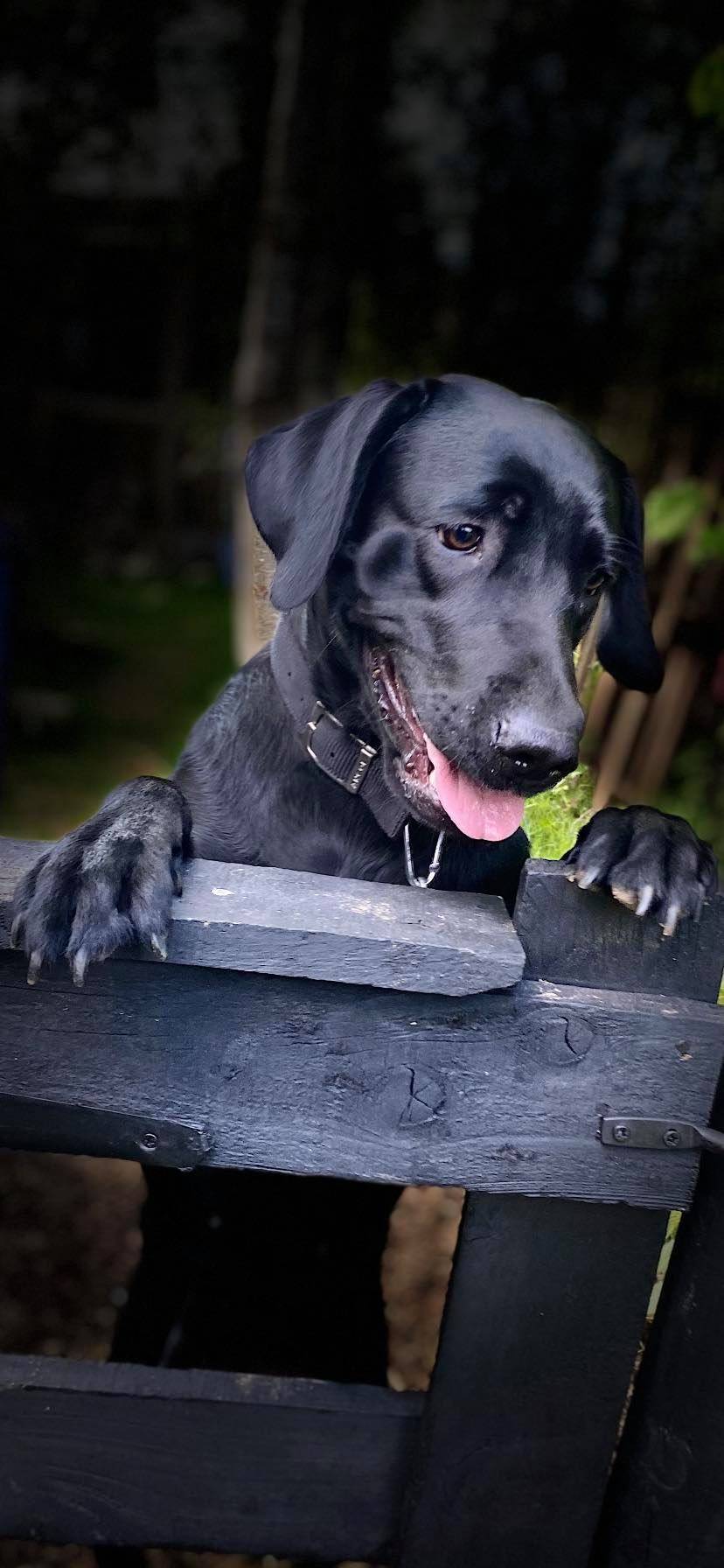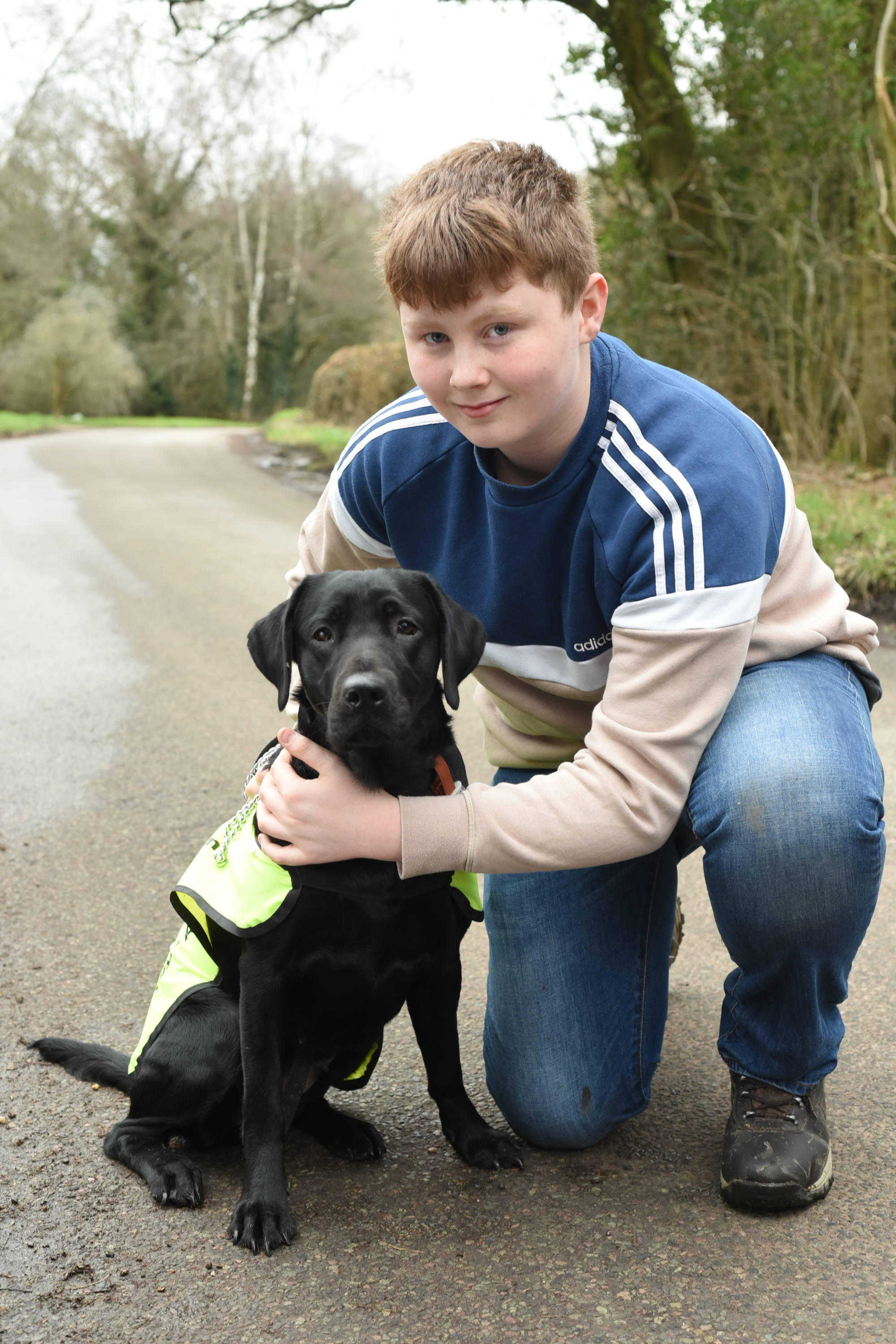 Over time Baggy has settled in and has made her way from sleeping in the kitchen to my bed and an unbreakable bond has formed. In fact, the bond I have with Baggy is amazing. She just wants to be with me, always be close to me when we are chilling out, or when she's sitting at the end of my bed when I'm asleep, as if guarding me from things in the dark.
When I'm doing my homework at my desk her head is resting on my feet. I feed her as I promised, I look after her when she's not well, I take her to and from my Mum and Dad's house as they're divorced.
And then the amazing thing happened...
I'd started getting interested in pollution and climate change, and asked my dad if I could have a hand held air pollution monitor to test around where we live. The monitor arrived so Baggy and I set out to see what we could find out. I don't know why I thought of it initially, but I came up with the idea to put the monitor on Baggy's collar, to see if what pollution she may be breathing in and if it was better or worse than me.
And the shocking results showed that it's far, far worse for Baggy. And dog height is toddler height and pushchair height too! And that is when it all got really crazy, as it turns out this is a really big discovery, and everyone wanted to know more.
I was interviewed for national newspapers, local newspapers, magazines and even appeared on BBC Newsround and at Crufts! With Baggy always by my side, I didn't feel nervous and I love that we've done something to help and we've done it together.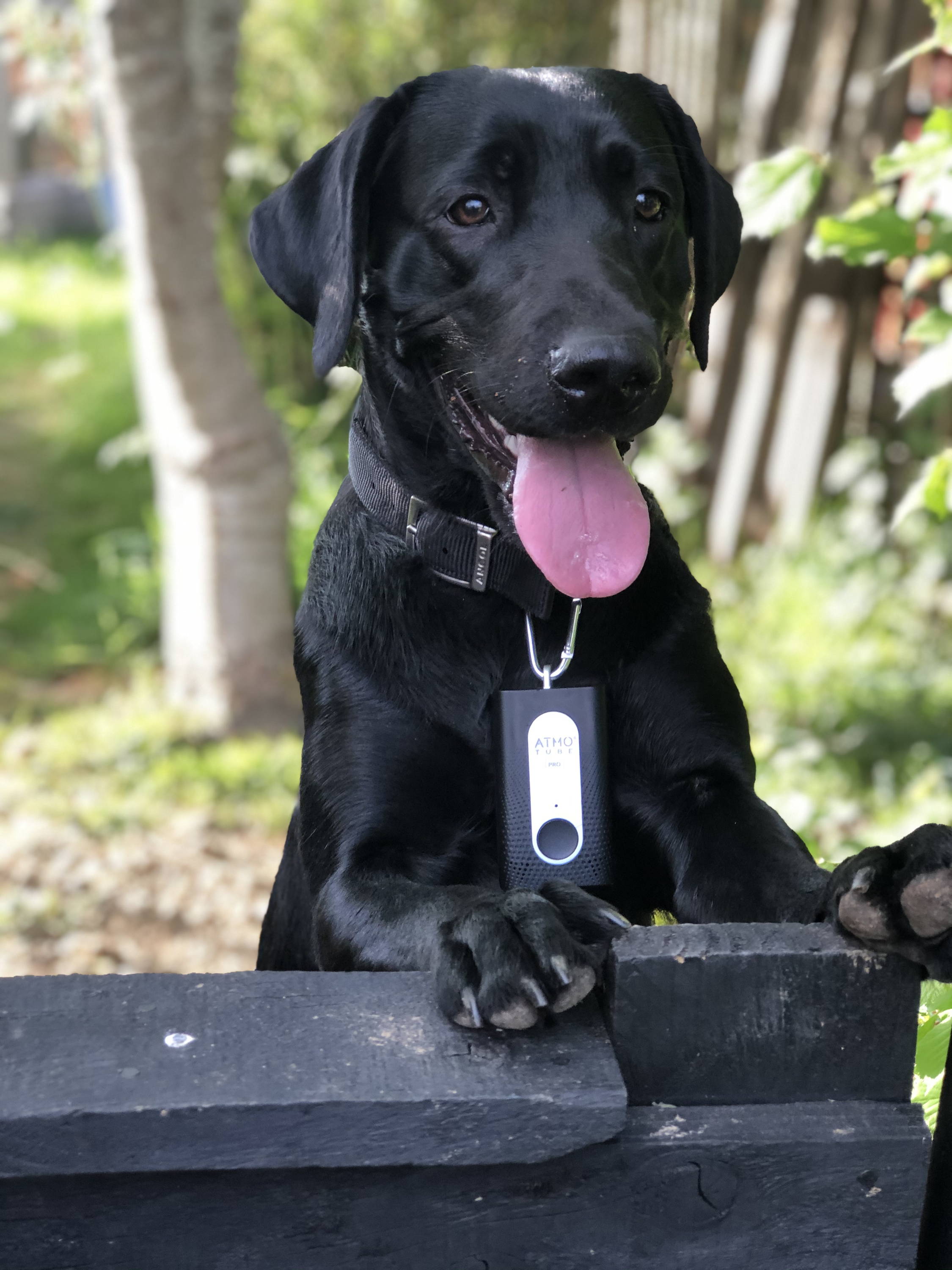 It's really serious what we found out, because the Environment Agency isn't testing air pollution at all at that lower level, they measure at 1.5mretres. And we are campaigning to change that across the UK.
A company called Atmotube also got in touch. They make the best handheld air pollution monitors and they gave some to me and Baggy so we could test at Government standards. They couldn't ignore our findings now as Atmotube sensor is MCertified!
But then the virus hit, and I must admit right at the start of lockdown it was a very hard time. My step mum, Candice, was stuck in Canada and we didn't know if she could get home. And then when she finally got here, she had to isolate in another part of the house for two weeks. Having Baggy with me really helped.
School was also cancelled, and I really missed my friends. Home schooling just isn't the same. But dogs don't let you give up on things, they make you get out of bed in the morning and keep going!
So, I decided that now we are spending more time in the house we should probably be thinking about indoor air pollution a bit more. There are lots of harmful habits that many of us have that can be easily changed, to protect our lungs, hearts and brains.
My book, 'Baggy and Me: An Indoor Air Pollution Survival Guide' is available now from Amazon and I hope it helps people learn more about the harmful pollutants in their very own homes.
Of course once this horrid time is over we will be picking up right where we left off, with our big campaign.
Baggy won't let me do anything different - and I don't want to let her down!
Love Tom
x