Love Letter | Adrian & Watson
The Glorious Incident Of A Dog In Our Lifetime...
Olivier Award-winning actor Adrian Scarborough needs no introduction.
Whether you know him for his roles in The Kings Speech, Gavin and Stacey, Miranda, Les MIserables and most recently Killing Eve or The Accident, he is a well-known and respected face on British stage and screen.
Here, Adrian writes exclusively for Bone Idol to pay tribute to his beloved dog Watson, and shares his feelings on something we can all relate to, The Glorious Incident Of A Dog In Our Lifetime...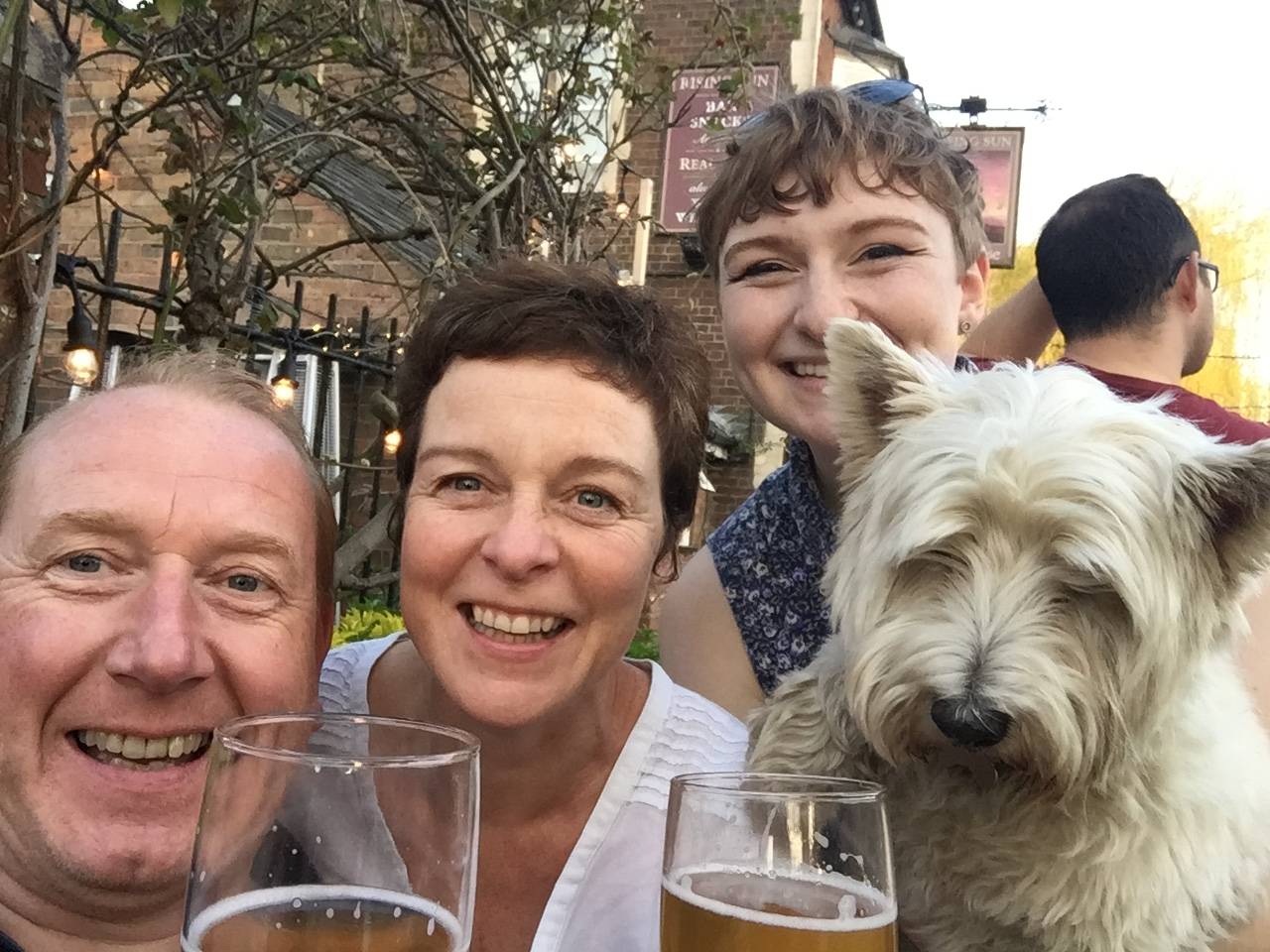 We named our dog Watson. He was a white, West Highland Terrier, so alliteratively we needed a W.
We'd been toying with Willis and Wendell, even Wolfgang was momentarily considered.
A new TV phenomenon 'Sherlock' had just aired and one night I came out with "Watson?" In a rare show of unity, instantly the family were as one.
No further discussion was required. He didn't even know then, that he would come to recognise those two syllables as his name.
Then, he was just 4 weeks old, nuzzling the teat of his mother in Yorkshire. I'm going to make an assertion that many dog owners lay claim to.
The difference being that I am right. He was the best dog ever. Period. I had been a reluctant pet owner where our own pups were concerned.
We'd already been through the expense and frustration of two guinea pigs. [My daughter inexplicably calling hers 'Sheep'.]
The kids desperate need and badgering for live fluff had eventually waned into neglect. I knew this would happen.
I'd predicted it, whilst grumpily building a made to measure, elaborate, hutch in our side return. I say hutch… Penthouse would describe it better.
It was only a one bed hutch on stilts, but in the bit of Hertfordshire where we live, with its proximity to the shops, the canal and the station; had planning permission been applied for and granted, you wouldn't have had much change from 150K.
So when the subject of dog ownership came up, I merely reminded the family of our last foray to the Animal Kingdom and they tended to shut up quite swiftly.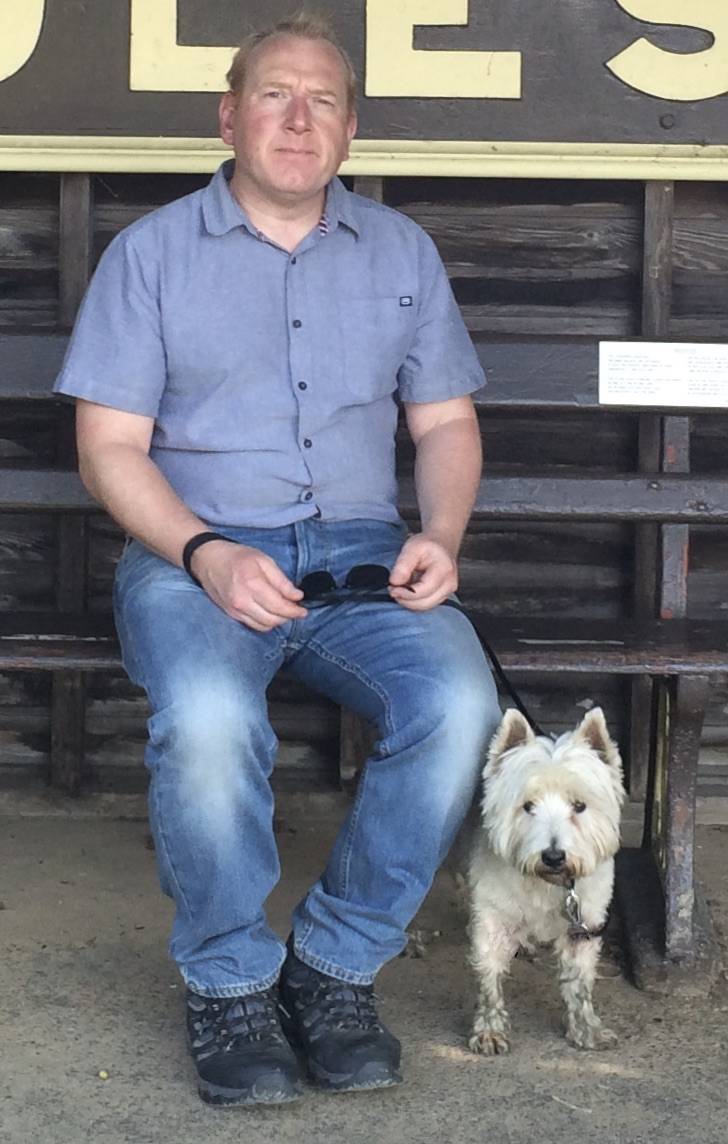 My wife's family had always had dogs, as had I, so I knew from experience that returning from a late-night film shoot or four hour long Shakespeare play, in freezing February or soaking wet August, I would be the one expected to trot it round the block for a late night widdle on our mad neighbours' geranium pots.
The dogs widdle that is, not mine.
As many a male pet owner can attest, womankind is a persuasive beast.
The ladies in my life also have an uncanny knack of being able to see the future and this future had deep pools for eyes, the softest, fluffiest head and a remarkable flair for comedy.
My wife and daughter patiently embarked on a five year campaign as strategically intricate as Operation Overlord, until eventually, as planned, I caved.
We Know What We Are, But Know Not What We May Be.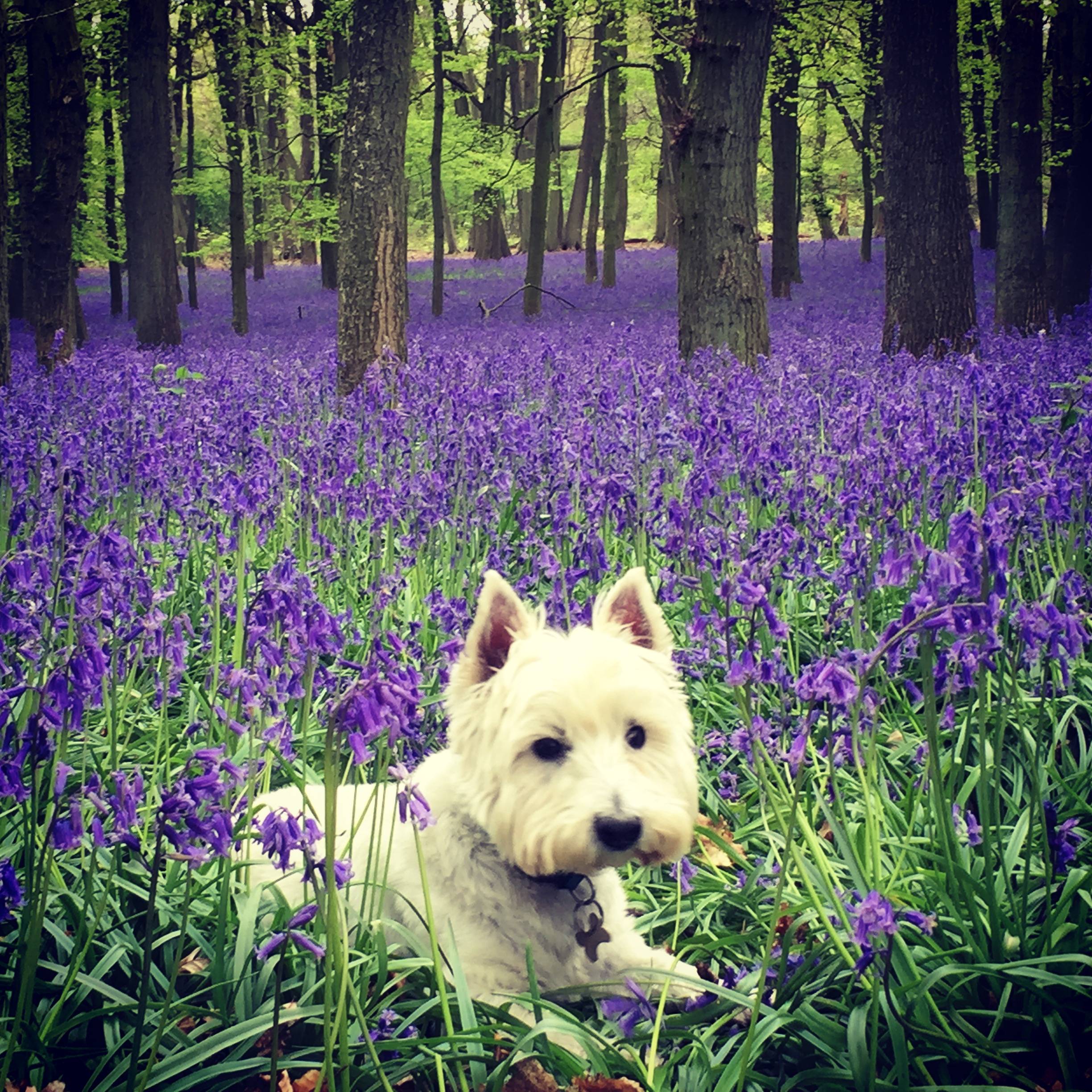 I didn't know it then, but I now regard that moment as one of the most defining of my life. That day…I was changed for good. When that incredible, hilarious, fluffy, bundle of character, barrelled into our house, I became a nicer guy.
He made me so.
He was Watson. The best dog ever. Period.
His personality was gloriously infectious. He taught me the sweet joy of rolling on the floor or in warm grass. He was always pleased to see us when we came home and talked non stop, telling us about his evening.
His canine friends meant the world to him and he always made room for Jack or Alice in the back of the car.
He was very territorial so long as there was an obvious, honourable retreat to hand. He was incredibly photogenic…and knew it.
Words are easy, like the wind;
Faithful friends are hard to find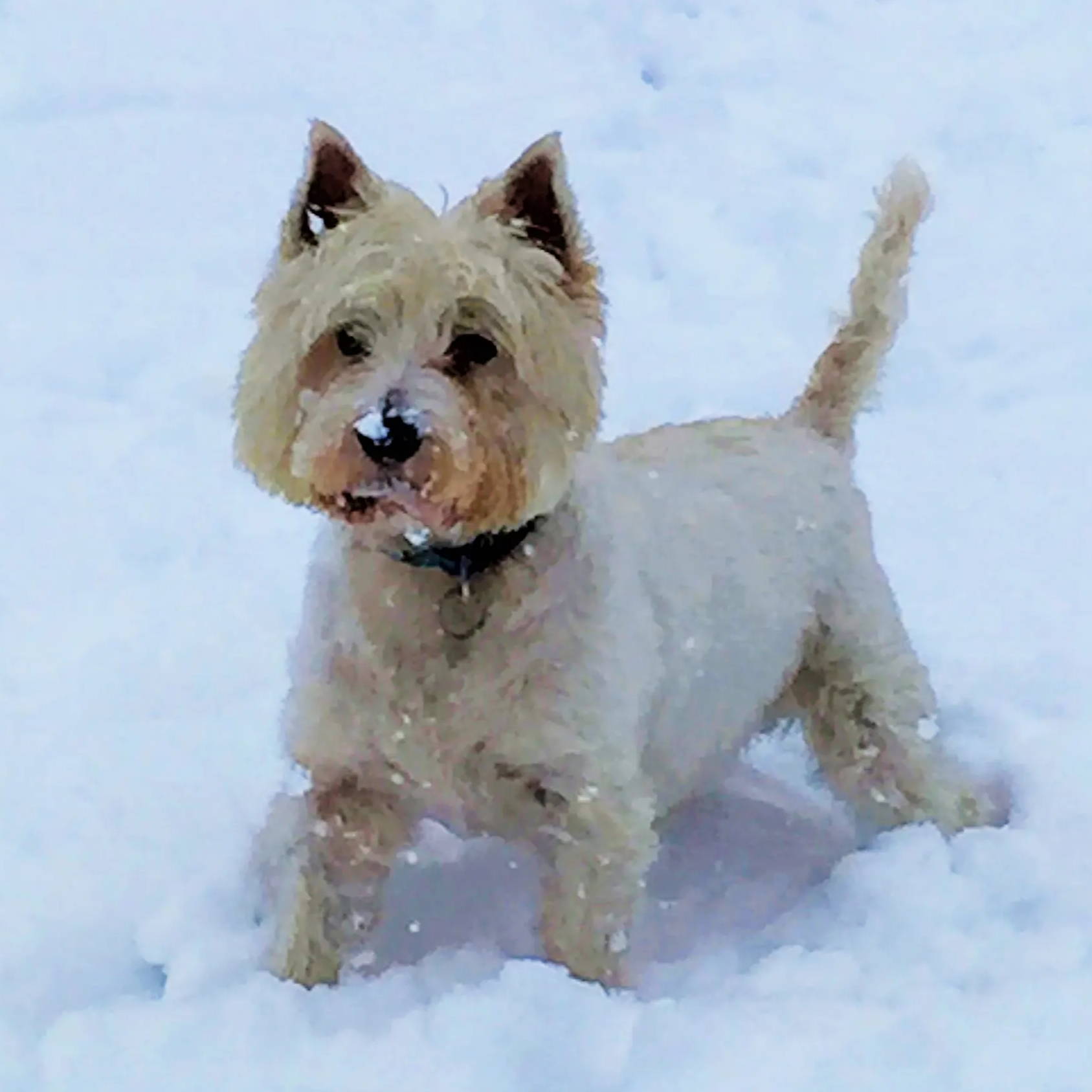 There is a passage in Jack London's novel 'White Fang', [every cynophilist should read it] where the Wolf buries his head between the thighs of his new owner in a gesture of utter love and submission. Watson did this exactly as described in the book.
He humbled with his trust and was a great listener. He was also nutty as a Snickers when he got the devil in him. Like Don Quixote tilting at windmills, bad luck if you were a lycra clad cyclist!
He made me a better person by setting the goodness bar so high. He inspired and bestowed love wherever he went. To watch him use his snout as a plough in a snowdrift was to experience pure ecstasy.
To see him lay out in the sun on my allotment was to experience perfect peace and contentment. His companionship was always welcome, never annoying or licky!
Who Could Refrain That Had A Heart To Love
He didn't just do that for me. He did it for everyone he trusted. Then after eight years of this shining, brilliance, one appalling day, after a couple of weeks of him "not being himself", we discovered he was riddled with cancer and was drowning from the build up of fluid in one of his lungs.
We did the only thing we could to help him. We took the pain away. A year on, we're still crying. We're still being caught out expecting to see him looking for us on the window seat or stretching by the bed, waiting for his breakfast treat as the tea tray arrives.
Every day we chuckle or bury our faces, or breathe deeper at the thought of him. Our beautiful boy. What Watson helped us discover, is that our life is happier, healthier and more rewarding with a dog in it. We hope dogs think that about us too. So, after a year of grieving, we think it's time to find another friend.
We know it's not a replacement. We know it couldn't ever be the same.
Watson was the best dog ever. Period.
But, we also know, that after experiencing life with a dog…Why would you want to live life without one?
Love Adrian
X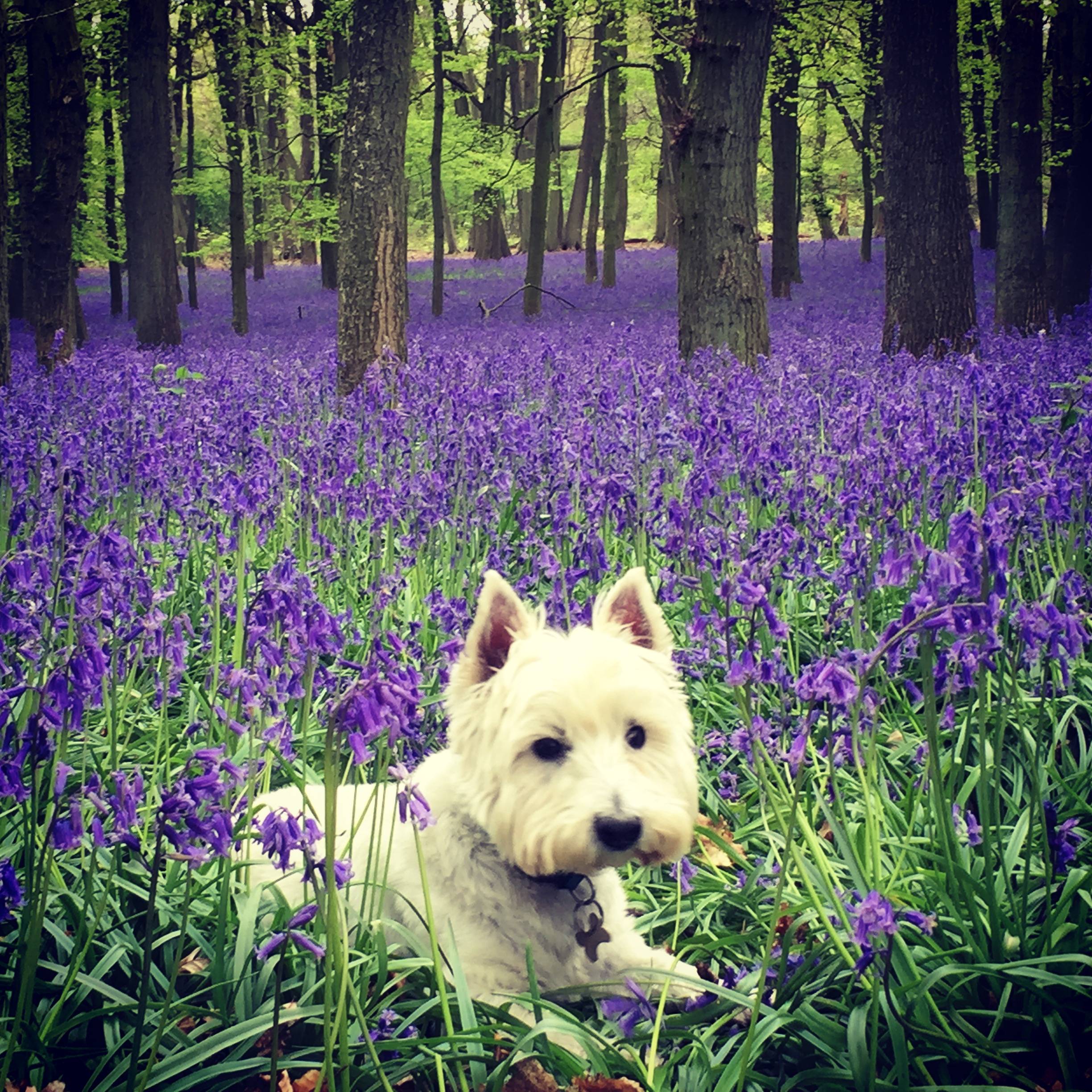 Copy written by Adrian, additional headings added by Bone Idol. Inspired by Adrian's work on stage the headings are all quotes from Shakespeare's work, for Watson they all start with W. (editor)