Level 3 Award in Canine Emergency First Aid Course £99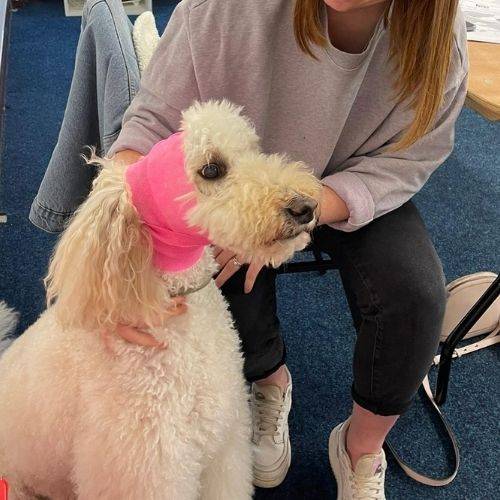 A One Day Canine Emergency First Aid Course Just £99 at Bone Idol Academy
This 1 day course is open to professionals and pet owners - £99
Our level three qualification in Canine Emergency First Aid is perfect for pet owners and professionals alike who want to be prepared should any dog need help in an emergency.
The course involves a combination of theory based and practical exercises (where you will meet some of our brilliant demo dogs).
Our aim is to prepare you for an emergency situation should one ever take place.
Full payment of the course is required to secure your date. Spaces are limited. Contact us to find out about group bookings and staff training.
Our course covers the most commonly faced canine needs such as:
How to treat an injury

CPR
Bandaging
Allergic reactions
Stings
Poisoning
Choking
Seizures
Hypothermia and much more
The course is accredited at level 3 and each student will receive a recognised certificate for their learning. (This class may include students completing level 3 dog grooming qualifications.)

To register your interest use the form below or email us for more information or to book in a call with our team, enquiries@boneidol.co.uk 
Thanks!
This field is required
This field is required
This field is required
This field is required
This field is required