Freshly Prepared Dog Food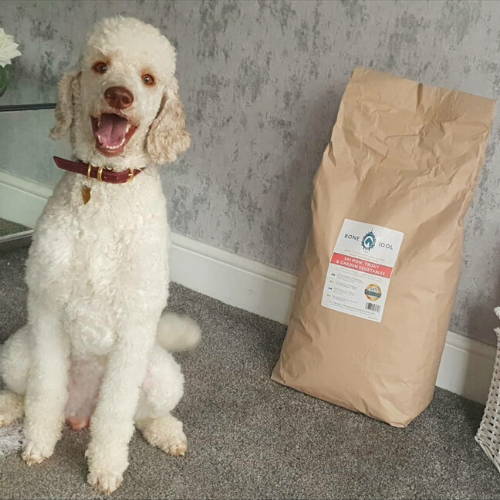 Why are 'Freshly Prepared' ingredients important?
At Bone Idol, we believe that you and your dog deserve the best dog food. Our range of healthy dry dog food recipes is formulated with nutritionists and vet approved. Each created with a wide variety of human-grade ingredients sourced from the finest farms and fisheries. Allowing you to feed your dog a healthy, balanced meal they will enjoy.
Freshly Prepared?
Freshly prepared is a term we use to describe the human-grade quality raw and fresh meats used in all Bone Idol Grain Free recipes.
Using freshly prepared ingredients also means that our dry dog food has digestibility levels of over 90% allowing your dog to get the most out of their meals.
Helps produce smaller and healthier stools

Helps promote healthy skin and coat

No Added artificial flavours, colours or preservatives

Naturally preserved with Rosemary

Made with freshly prepared high-quality proteins

Healthy, complete and balanced range for all the life stages of your dog
Why does Freshly Prepared increase digestibility?
Freshly prepared meats are gently cooked at lower temperatures. This gentle cooking process protects the nutrients, therefore, allowing you dog to have optimal nutrient bioavailability from our healthy dog food.
Gently cooking the food means nutrients, such as proteins, stay intact rather than them being denatured when subject to extremely high cooking temperatures. This means more proteins are readily available and can be easily digested resulting in smaller, healthier stools.
What is bioavailability and why is it good for your dog?
Nutrient bioavailability is the number of nutrients which are absorbed and used within your dog's body. These nutrients will then be carried to the relevant tissues and be made available for their specific use. Feeding a healthy, high quality & highly digestible food means your dog has more utilisable nutrients in every meal.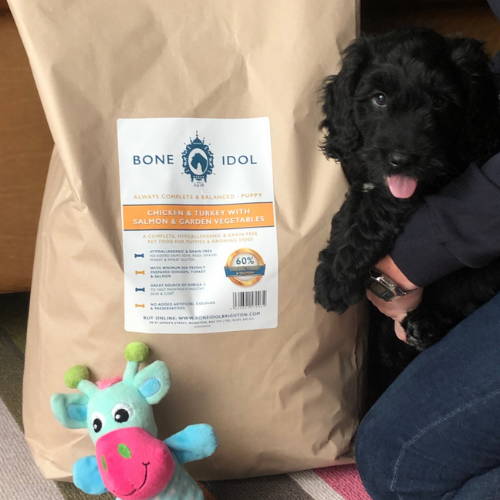 Why your dog will love it!
Pet preferences towards food differ dependant on the individual animal. Sensory properties include aroma, texture and flavour.
We make sure each recipe delivers these three properties in every meal.
Freshly prepared meat has shown to reduce any bitter taste in extruded pet food compared to when only dried meats are used (Koppel et al., 2014).
Using fresh ingredients are naturally more palatable and attractive to your dog. They prefer the taste as it much more closely represents their natural diet.
Why is the flavour fuller on low-pressure cooking?
Using a trademarked lower pressure-cooking process means that the nutrients are not as denatured when compared to when high pressure and temperature cooking is used.
This allows the food to retain its full flavour and provide a healthy, highly nutritious food for your dog.
Got a question? Get in touch with our experts! 01273 695631