Bone Idol Guide: How To Choose A Dog Groomer:
How To Choose A Dog Groomer: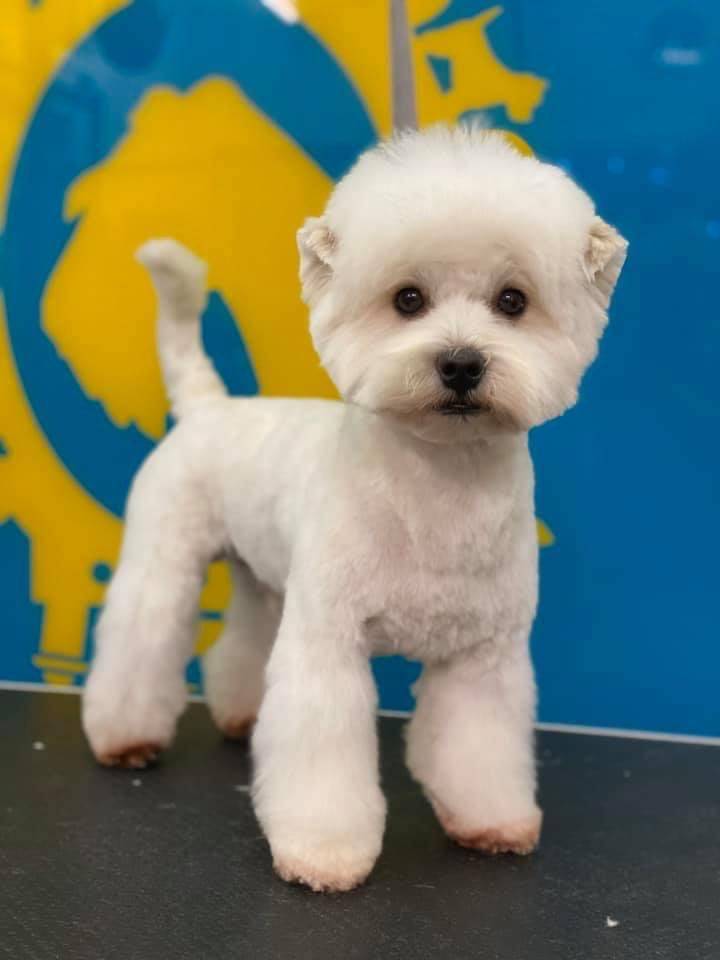 Finding the right dog groomer for you and your dog can be challenging particularly if it is your first dog, a new breed, or you have moved to a new area. So here is the Bone Idol Guide to choosing a dog groomer.
If you have a puppy check out our guide to puppy grooming. It's part of our new puppy guide and we cannot stress enough how important grooming is. We feel that making grooming a positive and fun experience early on with training and plenty of rewards is key for a healthy and happy puppy!
---
Does My Dog Require Regular Grooming?
In recent years we have seen an increase in popularity of breeds which need daily grooming and regular visits to the dog groomer to keep their coat in tip top condition. The are the Poodle crosses or 'Doodles' like Labradoodles and Cockapoos. All of these wool or curly coated breeds will need regular grooming and brushing to stay healthy, happy and fabulous.
Any dog breed that doesn't shed its coat naturally, or any of the breeds with longer hair will need regular attention at home and visits to a dog groomer, unless of course, you are an experienced or trained expert and can do this at home yourself.
The World of Dog Grooming:
Choosing a dog groomer is much easier when you understand variety of roles within the industry. The dog grooming world is made up of individual or self-employed dog groomers who may work from home or from a mobile van, some self-employed groomers work on a table hire basis. The industry also includes grooming parlours and salons that employ a team of dog groomers.
Dog grooming is considered an unregulated industry in the UK at present. This means that anyone can set up to groom dogs. The RSPCA recommends looking for 'qualified dog groomers' when searching for a skilled and reputable dog groomer. This can be challenging as there are a wide variety of courses available but what you are looking for is ideally a 'Level 3 Diploma' with dog grooming in the title of the course.
Understanding Dog Grooming Qualifications:
The dog grooming industry has a range of qualifications designed to recognise and build the skills required to be a brilliant dog groomer. A 'level 3' Diploma qualification in dog grooming demonstrates the skills and knowledge required to be a capable and skilled dog groomer.
Any reputable dog groomer will be happy to show you their certificates as they will be proud of the hard work they have done to gain their qualifications and skills. This is quite straight forward with individuals who groom dogs alone but what about dog grooming salons and parlours?
A good dog grooming salon or parlour will be happy to discuss their team who work there and how they ensure the highest quality of dog grooming. This might be with in-house or 'on the job' training and junior or less experienced staff may well be (and ideally should be) working towards a formal vocational qualification. Senior and experienced staff, who should always be present, should have a significant qualification they can both explain and prove.
How To Start Looking For a Groomer:
When looking for a new dog groomer, recommendations are obviously great, but Bone Idol always recommend following up these recommendations with your own research. We have included some questions to ask your short list of potential dog groomers.
Why not start by speaking with your vet as they may well be able to recommend a local reputable groomer.
It may seem obvious but ask your friends & family for any recommendations about dog groomers that they have used.
Stop and talk to people with dogs, firstly its part of the joy of dog ownership that we get to talk to each other, and they may well have a wealth of experience in the local area.
Do your research online of course! We are in a digital age after all, but don't let this replace actually visiting the premises where possible. We always recommend where possible to meet the groomers as they will be caring for you dog and you must trust them with your beloved companion.
Bone Idol Instagram Feed Shows Dog Grooms and Products
Some Questions You Can Ask A Potential Dog Groomer:
First is to ask about the qualifications held by the individual and team, who is qualified and who is training.
Is your dog groomed by one person or does someone prepare and bath the dog for the groomer?
How are the salon/ grooming space and grooming tools cleaned and sanitised? UV sterilisers, blade wash, disinfectant.
How is a positive experience for your dog ensured?
What shampoo/products are used in the parlour?
If you have longer coat breeds, ask about their de-matting process. Many dog groomers are now limiting the amount of de-matting a dog's cost as this can cause stress, skin damage, and may even require a visit to your vet.
Is the facility secure and do they have emergency plans in place? For example, this might be evacuation processes or canine first aid qualifications (and a first aid kit).
Accidents happen when working with animals and sharp edges so please ask how this is recorded and dealt with.
Ask to be shown around and make sure you feel comfortable leaving your dog in this environment.
Other things you may wish to discuss include any personal needs or requirements you and your dog have for their groom. For example, sensitive skin, joint pain, rescue or older dogs and puppies may all have unique needs that must be met during their time at the grooming parlour. This also includes nervous and anxious dogs. Be sure you bring this up before you book an appointment. You may need to also check accessibility and support that you may need to bring your dog to their appointment.
A good groomer will always be happy to discuss best practice, advice on making the grooming experience positive, suggest things you can do at home with your dog to make their groom as calm as possible. They will happily show you their insurance, qualifications, and any other supporting material they have.
How Much Will It Cost To Groom My Dog?
The First thing to consider here is the breed, size of dog and they type of coat your dog has. The next factor is behaviour. some dogs may need to be groomed without other dogs around or with two people and can obviously impact on the price. The final consideration is the coat condition and style you wish to have groomed. With longer and cool/combination coats like poodle crosses daily upkeep and brushing is needed to ensure you can have longer styles like a fun teddy bear look or Asian Fusion. These custom and bespoke grooms take a great amount of time and preparation by both the groomer and owner.
When it comes to price of a dog groom be realistic. The price of a dog groom will have regional variety and city and town locations often have higher costs. Overall, you should factor in the safety, security, qualifications, skills, experience, quality of tools and shampoos, grooming environment, salon location and quality of the team. The best products and services can cost more but the justification should always be about putting your dog first. A good dog groomer will always give you a price upfront and discuss any variables in this price.
A good dog groomer/salon should also be able to advise the length of time any dog will be on the table and how long the groom should take.
Some Dog groomers like our Bone Idol Brighton Salon do all this and we publicly publish our prices online.
Tips To Reduce The Cost Of Dog Grooming.
Brush, Brush, Brush and comb! Lean how to care for your dog's coast between grooms, ask your groomer and take the advice seriously. They want you and your dog to be happy and a healthy coat, this is an important part of a happy life for a dog. The more bushing and maintenance you can do at home the cheaper and less frequent (and possibly stressful) the visits to a dog groomer will be.
Some salons or parlours may offer a reward scheme for regular visits. You may also be able to negotiate and 'reduced price' bath and brush dog groom, if you commit to coming between regular full grooming appointments. But this should never replace regularly brushing and coming your dog at home. This may also be dependant on the availability of staff and appointments.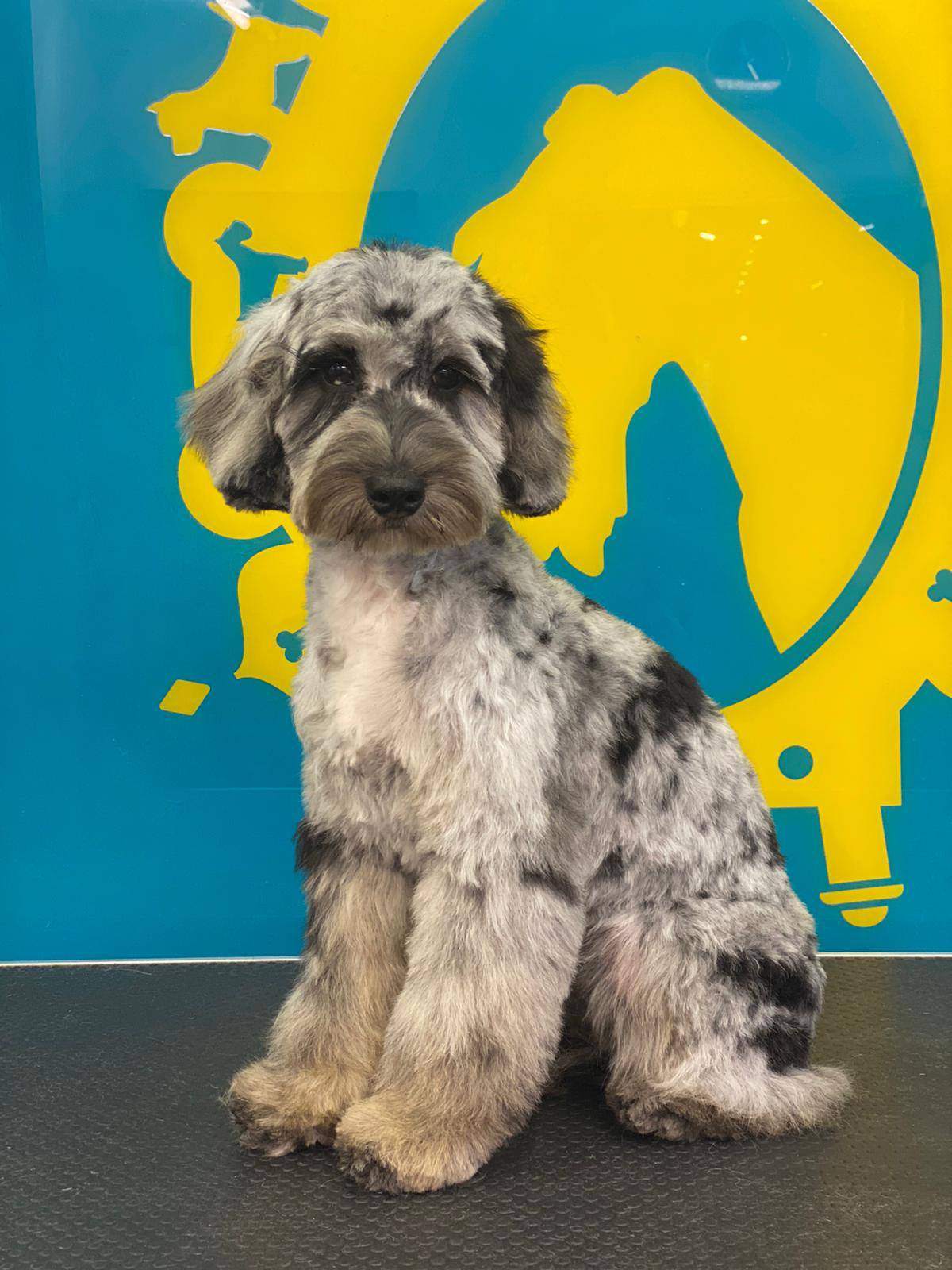 Try Local Training Facilities:
Look for local reputable Ofqual regulated dog grooming training schools. These education facilities often search for dog models for their students. Please research the school in the same way you would a dog groomer. The Bone Idol Academy in Hove offers discounted dog grooming by appointment only.
---
If you need any further advice or support we are happy to discuss and assist with this guide, just email us info@boneidol.co.uk or give our Brighton shop and grooming salon a call. 01273 695631