Are You An Experienced Dog Groomer Looking To Get Qualified?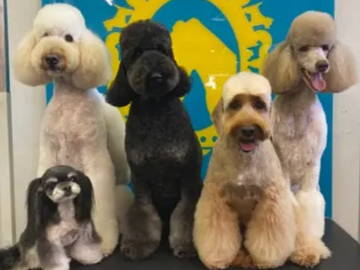 Fast Track Level 3 Diploma For Experienced Dog Groomers
The UK has many talented and experienced groomers working across the country and more than ever reputation is key to building customer trust and in growing your business.
Futureproof your business or career with a professional qualification in dog grooming.
If you are already working as a dog groomer and have a few years of experience then you could be eligible for the 'Fast Track' version of the 30 day iPet level three diploma. With distance learning, support and assessment from the Bone Idol Academy.
This is a new comprehensive course set at the same vocational level as both the City & Guilds and the Open College Network level three diplomas. Built by dog groomers for dog groomers, celebrating practical skills and knowledge from the industry.
This fast track programme is also great for dog groomers looking to gain a qualification that recognises their experience, skills and talent with a vocational qualification.
The iPet Network The New Gold Standard Grooming Qualifications.
This level 3 diploma course is designed to be flexible and aimed at students who wish to gain the skills and knowledge to prepare, style and finish a range of dog breeds, understand health and safety in a dog grooming salon, understand business management and gain skills in canine emergency first aid. As an experienced dog groomer Bone Idol Academy offer this 'Fast Track' option exclusively to those with two or more years of experience in dog grooming. You may be required to provide references and document your work with a small portfolio.
---
Celebrate Your Excellence & Stand Out With a Level 3 Diploma
Leading industry experts have reviewed this qualification to ensure the outcome is appropriate for the Dog Grooming industry and the continued growth and development of the sector.
Bone Idol Academy is proud to offer experienced dog groomers access to a fast track programme to gain a formal recognition of your skills and experience. This course is designed to help those working in the industry to gain a 'Level 3 Diploma in Dog Grooming & Salon Management' the same level as a City and Guilds Diploma. The iPet qualifications are designed around vocational and practical skills while also being OFQUAL regulated.
What Is Involved In The Fast Track Diploma Option?
This is a distance learning course designed for you, to fit in around your existing work/personal commitments and can be completed at a pace that suits you within a maximum two year timeframe. Some students complete this course in a significantly shorter timeframe, this all depends on the time you can give the course.
With grooming diaries to document your dog grooming and written assessments to demonstrate your knowledge across 8 key sections of the course syllabus you can be confident that this course is not cutting any corners professionally but instead celebrates your talents and experience. The course comes with a student 'Resource Handbook' to help you complete these assignments.
Through this fast-track qualification option, you will need to complete a Dog Health Check and Grooming Diary for at least 20 dogs to include a minimum of 10 different breeds, covering 6 coat types. While this could sound daunting for experienced and working dog groomers this can be built up documenting the dog grooms you undertake as part of your regular job.
To graduate from this amazing course all students will need to have a 'Canine Emergency First Aid' course will completed as part of your qualification. If you have already completed a course within the last three years, then all you need to submit is the certificate to your tutor.
How Much Does 'Fast Track' For Experienced Dog Groomers Cost?
The Fast track version of the diploma must be completed within 2 years from registration, but many be completed much quicker. Distance learning/study required then a final assessment:
Option 1:
£1300 Practical Exam at your own salon, you provide dogs to groom.
Option 2:
£1850 Practical Exam at Bone Idol Academy, Hove. We provide dogs to groom.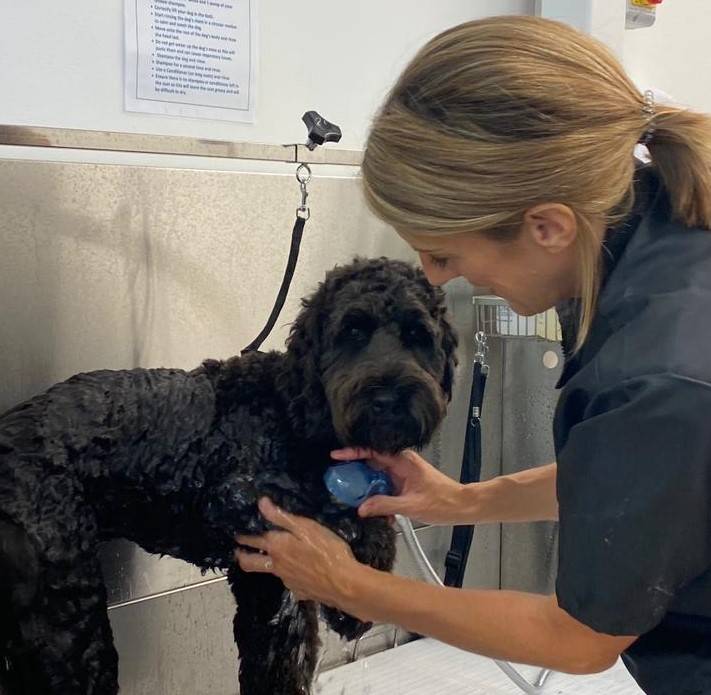 Eligibility for the Fast Track Programme
We would love the opportunity to discuss how this programme might work for you and can arrange further information or a call at a time to suit you.
Fast track entry requires 2+ years of experience, evidence of skills and experience may also be required - distance learning (max duration) to discuss your eligibility on to the Fast Track programme with Bone Idol Academy fill in the form below or email us for more information or to book in a call with our super friendly team email us or use the form below. enquiries@boneidol.co.uk 
Thanks!
This field is required
This field is required
This field is required
This field is required
This field is required
---